Table of Contents
Ironclad
---
Ironclad is a shell in the game StarBreak.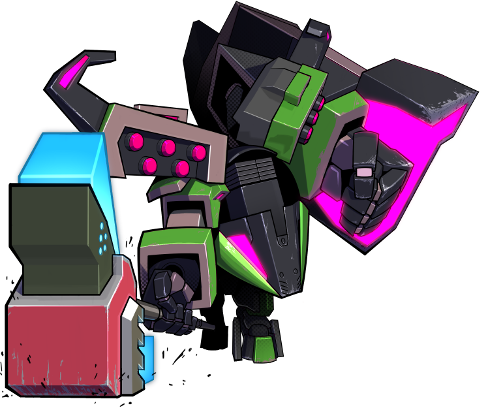 While this shell's increased health and armor would suggest it is better suited for new players, its comparably slow movement speed forces players to have a good understanding of enemy attack patterns before they can take full advantage of this shell's blocking mechanic. A skilled Ironclad has incredible survivability, and can help reduce the damage taken by all members of a party.

You can find guides for Ironclad among the ones listed here.
You can find a listing of Ironclad's items here.
---
Default Stats:
HP: 100

Ammo: 4

Damage Bonus: +0%

Armor: 2

Movement Speed: 16

Jump Height: 20

Crit Chance: 0%

Crit Damage: 1.4x
---
Stats from Boosts per Tier:
HP: +10 (5 Boosts)

Ammo: +1 (1 Boost)

Damage Bonus: +10% (5 Boosts)

Armor: +6 (6 Boosts)

Movement Speed: +4 (4 Boosts)

Jump Height: +4 (4 Boosts)

Crit Chance: +0.75% (3 Boosts)

Crit Damage: +0.4x (2 Boosts)
---
Starting Equipment:
ALT Sledge Sledge
ALT Kyeser Kyeser
Damage: 30-50

Explosion Damage: 40-90

Acceleration: 40
ALT Mantlet Mantlet
Damage: 30-50

Speed: 120

Acceleration: 30

Armor: +2